Decatur Braces & Clear Aligners Experts
Get in Touch
Please reach out and contact your Clinebell & Anderson Orthodontics team with any questions or concerns so we can help you take the first steps toward your beautiful new smile.
We proudly serve patients of all ages from Decatur and the surrounding areas, so come in for your first free consultation with Dr. Clinebell or Dr. Anderson.
Your Decatur Orthodontic Office
Clinebell & Anderson Orthodontics
3732 La Vista Rd.,
Decatur, GA 30033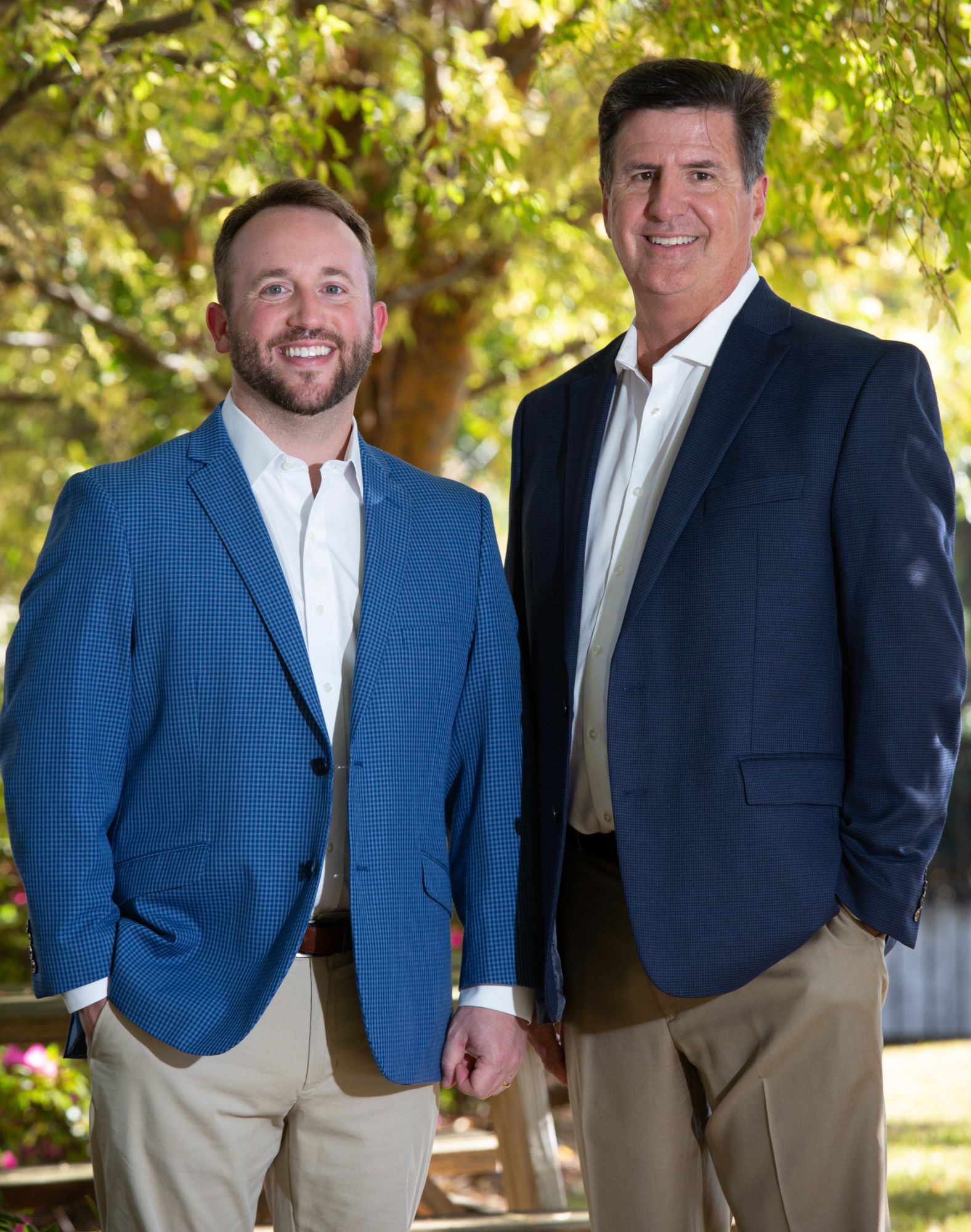 Trusted Orthodontists in Decatur
Dr. Clinebell was born and raised in Illinois. He received his undergraduate degree from Illinois Wesleyan University and attended dental school at Northwestern University in Chicago.
Upon graduation, he was elected to Omicron Kappa Upsilon, an honorary dental society which recognizes those students who finish in the top 10% of their dental school class and show exceptional clinical and didactic skills.
He was also awarded The American Association of Orthodontists Award for Exceptional Interest in the Growth and Development of the Orofacial Complex. He continued at Northwestern University for his orthodontic specialty training, graduating from that program in 1989.
Dr. Clinebell is a board-certified Diplomate of the American Board of Orthodontics. This is a voluntary exam which occurs over the course of several years. Potential candidates are tested on academics, treatment planning and presentation of a variety of cases that they have treated themselves. Only 20% of all practicing orthodontists currently hold this distinction.
Dr. Clinebell is a member of the American Association of Orthodontists, American Dental Association, Georgia Dental Association and locally affiliated dental societies. He has served as President of the DeKalb and Decatur Dental Study Clubs.
Dr. Clinebell and his wife, Julie, have four children: Tyler, Hannah, Carter and Braden. They are active in their church and community. Dr. Clinebell is an avid fisherman and enjoys traveling, reading, and surfing with his family.
Dr. Cameron Anderson enjoys creating beautiful smiles for patients in his hometown of Atlanta. He grew up in Dunwoody and attended Marist High School. He went on to graduate from the University of Georgia Honors Program receiving a B.S. in Biology.  Dr. Anderson then completed dental school at the Dental College of Georgia in Augusta where he earned his Doctor of Dental Medicine (DMD) degree and graduated in the top 5 students of his class.
After dental school, Dr. Anderson moved to Columbus, Ohio to attend one of the top orthodontic residencies in the country at The Ohio State University where he served as Chief Resident. Upon completion of his 3-year orthodontic residency program, Dr. Anderson received a Master of Science (MS) in Dentistry and his certificate in the specialty of Orthodontics and Dentofacial Orthopedics.
Dr. Anderson has a true passion for orthodontics and a commitment to excellence for his patients. His goal is to provide every patient with both an exceptional experience and a healthy, beautiful smile. His fun-loving attitude and outgoing personality ensure that every patient feels comfortable in the office. He loves treating patients of all ages and creating a personalized treatment plan for each individual.
Thanks to his research during residency, Dr. Anderson also recognizes the role that the orthodontist can have in helping to diagnose and treat patients with sleep and breathing issues when appropriate. He regularly attends continuing education courses to sharpen his knowledge on the latest orthodontic techniques in order to provide top-tier care to his patients. Dr. Anderson is a member of the American Association of Orthodontists, American Dental Association, and Georgia Dental Association.
When he is not at the office, Dr. Anderson loves spending time with his wife Kayla and their children, Harper and Grady. Dr. Anderson and Kayla are avid Georgia Bulldog fans, and on Saturdays in the fall you will likely find them in Athens cheering on the Dawgs. Dr. Anderson also enjoys the beach, fishing, cooking, traveling, and staying active by playing golf and tennis.
Clear Aligners in Decatur
Clear aligners are incredibly popular with both patients and orthodontists in Decatur and are the top alternative to traditional braces. Instead of brackets and bands, the clear aligner system uses a series of removable trays to gradually straighten your teeth.
Clear aligners are made of a comfortable plastic material and customized to fit snugly over your teeth. To keep your teeth moving in the direction you want them to, you'll need to switch your invisible trays out for the next one in the series every one to two weeks as directed by Dr. Clinebell or Dr. Anderson.
The clear aligner system can only work if the recommended guidelines are followed exactly! Aligners should be worn 20-22 hours per day throughout treatment. If patients neglect to wear the aligners as directed, it can impede the results and also add time to the orthodontic process.
Clear aligners are most efficient when correcting many of the most common orthodontic issues. For some complex cases, clear aligners may not be a good option. A free consultation with Dr. Clinebell or Dr. Anderson at Clinebell & Anderson Orthodontics in Decatur will allow us to determine your eligibility for clear aligners.
Decatur Braces
Braces in Decatur are an excellent choice for correcting complex tooth issues. Since they can sometimes work faster at aligning teeth and closing gaps than other treatments might, overall treatment time may be slightly reduced.
Braces don't require some of the more complex technology or expensive equipment that newer treatments can, meaning Decatur braces are a cost-effective orthodontic option.
Traditional metal braces are one of the most efficient orthodontic tools we have. They're made out of metal or ceramic brackets that are affixed to the teeth, then connected by wires and tiny rubber bands or elastics.
These brackets, wires, and bands work together to apply the gentle pressure that will gradually move the teeth into the positions we want them to be in as long as you have regular adjustments with our doctors.
Decatur Braces & Clear Aligners: Find the Treatment for You
Dr. Clinebell and Dr. Anderson have lots of experience providing customized treatment plans for each individual patient.
When you visit our offices in Decatur for a free consultation, our talented team will pay special attention to your particular orthodontic needs, as well as your specific tooth shape, lip movement, and face shape.
Using these as the basis for braces or clear aligner treatment results in a beautifully aligned smile that's just right for you.
To learn more about Decatur orthodontics, schedule your free consultation with Clinebell & Anderson Orthodontics.