Decatur Braces & Clear Aligners
You've Got Options
From braces to clear aligners, Clinebell & Anderson Orthodontics gives you orthodontic options. You can straighten your smile with confidence at our office in Decatur.
Damon Metal Braces
At Clinebell & Anderson Orthodontics, we use the Damon® system for metal braces. This progressive treatment method will transform your smile with fewer appointments and greater comfort using this high-tech network of self-ligating brackets and wires.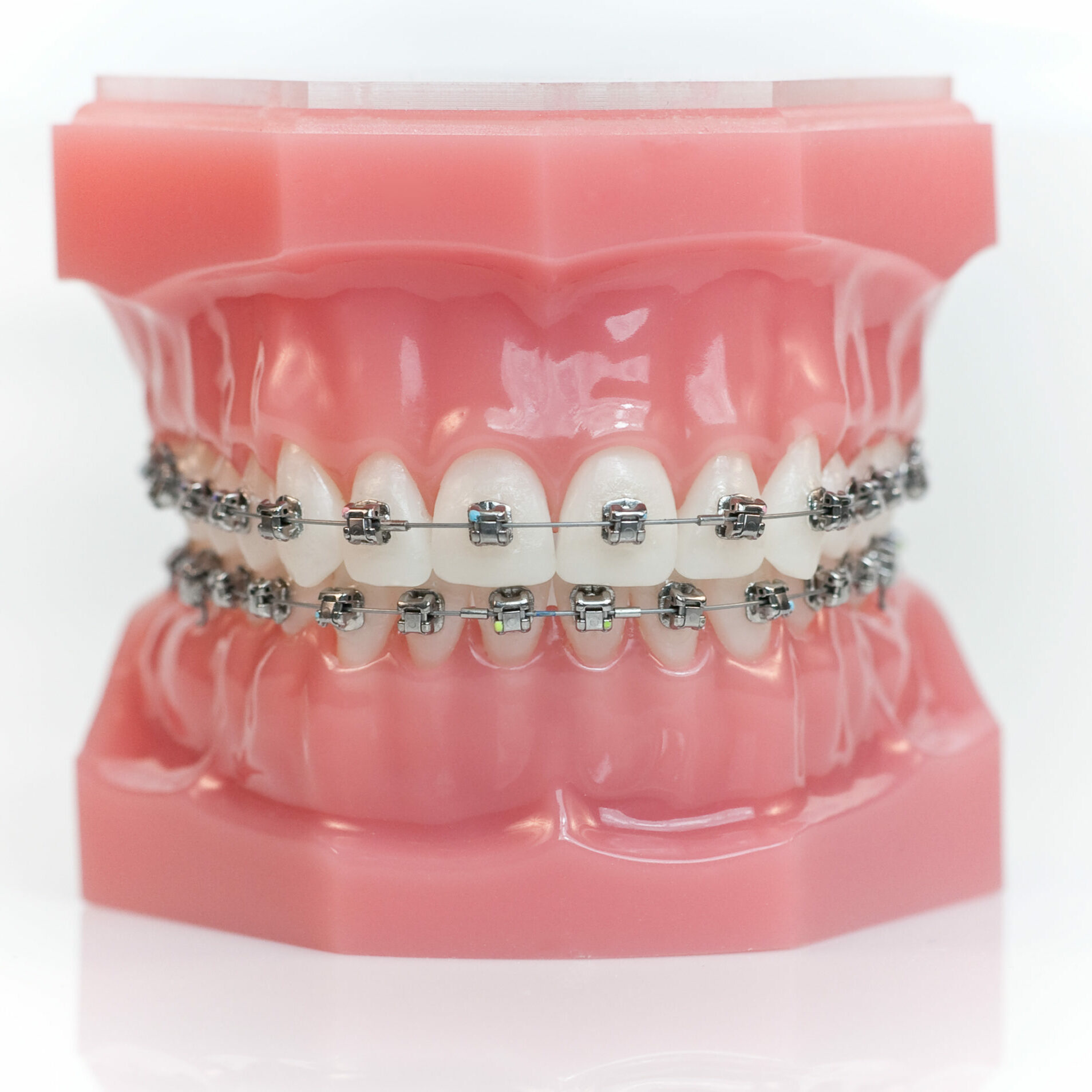 Damon Clear Braces
Like metal braces, our Damon system clear braces shift your smile in line with brackets and wires. The most significant difference is that these brackets come in white ceramic material, so they'll blend in with the natural color of your teeth.
Spark® Clear Aligners
Wear your Spark clear aligners for 20-22 hours per day, but take them out to brush your teeth and eat. These invisible trays are more comfortable, hygienic, and easier to use than other treatment options.
Fixed Appliances vs. Removable Appliances
When it comes to modern orthodontic treatment, there are two main options to shift your smile in line: removable or fixed appliances.
Fixed Options
Fixed appliances are orthodontic treatment methods that stay permanently attached to your teeth from the day Dr. Clinebell or Dr. Anderson applies them to the day your treatment is over. Fixed appliances are great options for patients with moderate to severe orthodontic issues because they constantly work to guide your teeth into alignment.
We offer two fixed appliance options at Clinebell & Anderson Orthodontics in Decatur: Damon® metal braces and Damon clear braces. Once we've examined your teeth, we'll apply your braces with a special orthodontic glue that will last the duration of your treatment.
You can expect to wear your clear or metal braces from Clinebell & Anderson Orthodontics between 18 months and three years. Treatment times vary depending on your orthodontic condition, but we'll be by your side the entire time!
Removable Options
Removable treatment methods are exactly that: detachable. Removable treatments work best for patients with mild to moderate orthodontic issues that are relatively easy to resolve. At Clinebell & Anderson Orthodontics, we offer Spark® clear aligners as your removable treatment option in Decatur.
Although you'll wear your clear aligner trays for 22 hours a day, you can remove them to eat or participate in sports. Treatment times vary, but with clear aligners, you could complete treatment in as little as six months!
Family Orthodontics
At Clinebell & Anderson Orthodontics, we believe everyone deserves the confidence of a beautiful smile regardless of age. Whether you're seven or seventy-two, you can straighten your smile with Dr. Clinebell and Dr. Anderson on your side.
Find the Treatment Plan That's Right for You
If you're wondering which appliance is right for you, you can rest at ease knowing Dr. Clinebell and Dr. Anderson are on the case. They'll monitor and accommodate your specific orthodontic needs to adjust your treatment plan accordingly.